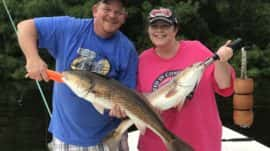 Lets just say fishing is going to get better to the point where the water cools down these fish are going to go berzerk!   Flats fishing for redfish snook and trout.  Beating the bushes and out in the middle flats we can get mackerel and snapper along with more trout bluefish and big jack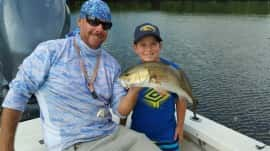 Kids Fishing!   Kids Smiling!   Kids understanding that if they do all the right things they get what they came for!   Good times for sure!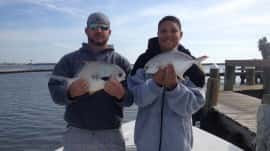 These guys got a ton of fish! We whooped em up! We had a 8 foot bull whack or 4-5 lb jack crevalle right at the boat! Real good time for sure!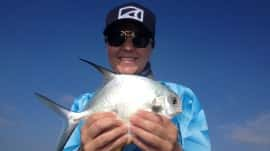 Went back out after a trip! I owed some of my buddies something to eat so I did just that! We got a bunch of pompano and Jack Crevalle to smoke for fish dip! I love fishing. Not just owning a boat and running a business! I love fishing! Not the grind of cleaning and
Tagged under:
6 people fishing in tampa
,
Best Fishing Charter
,
Best Fishing Guide
,
charter boat tampa
,
Family Fishing Tampa Bay
,
Fishing Boats
,
Fishing Boats Tampa
,
Fishing Guide
,
Florida Fishing Guide Full Time FIshing Charter in Down Town Tampa
,
Tampa Charter Captain
,
Tampa Fishing Charter
,
Tampa Fishing Charters
,
Tampa Fishing Guide
,
woman can fish