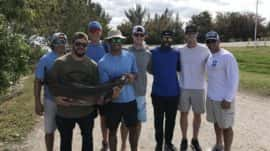 The fishing in the flats and around Tampa Bay has been spectacular!  Tides have been great and even in the wind we are still producing extremely well and to my standard!   Clients are happy and repeats are keeping the game strong!   Make it happen and have a good time!  Thanks for coming out!
Published in

Black Drum, Black Seabass, Bonita, Cobia, Flounder, Grouper, Jack Crevalle, Permit, Pompano, Redfish, Repeat Client, Shark, Sheeps Head, Snapper, Snook, Spanish and King Mackerel, Spotted Sea Trout, Tampa Fishing Charters, Tarpon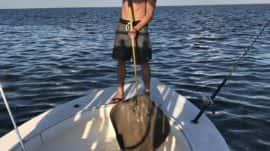 Flounder can be big but they are infrequent.   Some of them eat large baits! Trout snappper grouper and black sea bass are good to eat and great fun!  While you are catching them you get your shots at Mackerel, shark and cobia and a infrequent tarpon! Shark are by far the stellar part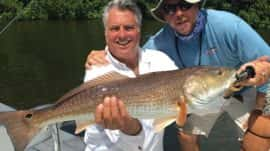 Fishing Tampa Florida in the Bay and flats has been spectacular! Fishing Guide as a full time job in Tampa Bay, St. Petersburg and Clearwater we have been getting tons of snapper, mackerel, big trout, snook, shark and red fish.   Tops slots fish as well as huge reds to 15 lbs.  Monsters!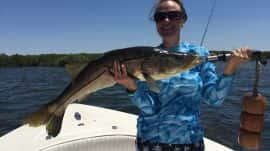 This is what Dreams are made of!  We got the Giant Snook and went for some redfish as well.  If you follow football that is Josh Robinson the new cornerback for the Buccaneers.  Cant wait to watch football. It all starts soon!