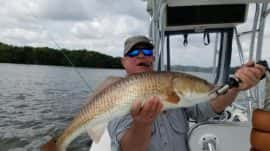 We went from catching sheepshead and snapper to catching redfish snook trout and large ones at that!   Big Jack Crevalle too!   Good times in Tampa Florida   Slams are on for the month of April! IMG_3842
Published in

Black Drum, Cobia, Flounder, Jack Crevalle, Redfish, Shark, Snook, Spanish and King Mackerel, Spotted Sea Trout, Tampa Fishing Charters, Tarpon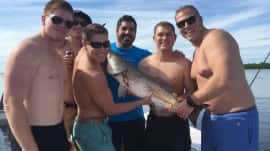 It has been hot and the fishing and the Flats Slams are in full swing even in the cruddy weather!   It usually clears up by the end of the day and everyone has a ton of fun!  I call it stitching the day!   A day when most go home or stay on the couch.  We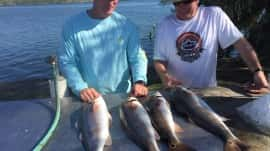 IF you like catching now is the time to do it!   I have been pretty busy so that works out catching snook, redfish, trout,
Published in

Black Seabass, Cobia, Flounder, Permit, Pompano, Redfish, Sheeps Head, Snapper, Snook, Spanish and King Mackerel, Spotted Sea Trout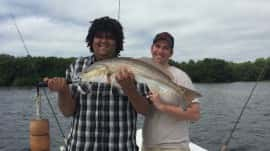 The big guy did it and caught the heck out of redfish, snook and trout! We got into the mackerel thick! Some real big ones for sure 4-5 lbs. Heck of a trip!